One Person Company
Registration
₹
999
*Professional Fee
*Exclusive of GST
Incorporation Certificate

Digital Signature for Director

PF + ESIC + Professional Tax Registration
Registration of One Person Company is Simple with Legavel
Fill the form and begin your startup
journey with Legavel
Our experts will solve all your startup queries and ask you for information and documents.
We prepare and submit the documents and support you until your assignment is complete.
Fill the form and begin your startup journey with Legavel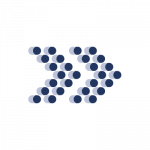 Our experts will solve all your startup queries and ask you for information and documents.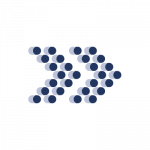 We prepare and submit the documents and support you until your assignment is complete.
ADVANTAGES OF ONE PERSON COMPANY
Limited Liability for Owner
In a company, the shareholder have a limited liability. In case of loss to the company, the liability of the shareholders is limited to the amounts they have invested in the company.
Every Company is incorporated under the Companies Act, 2012. In all legal matters it is considered as an Individual Person. The company can enter into contracts, borrow money, open bank account in its name. It can sue or be sued, hold, deal and dispose of property in its own name.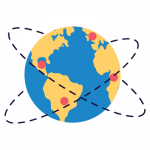 Worldwide Accepted Form of Business
One Person Company being a Private Limited Company is recognized form of business in international business transactions.
Higher Profits for the Owner
Since there is only one shareholder, whole of the profits can be enjoyed by the sole owner.
Better for Attracting Employees
A Company form a business is great for attracting and retaining employees. There is trust attached to Private Limited Companies employees are comfortable in working with Startups which have a Company form of business structure.
One Person Company is also a Private Limited Company. There is full legal cover on the activities of a company from the birth to its liquidation. People have, therefore, greater confidence in companies than they have in sole trading or a partnership.
WHAT IS A ONE PERSON COMPANY?
Ministry of Corporate Affairs defines a One Person Company as a company that has only one person as its member. Furthermore, members of a company are nothing but subscribers to its memorandum of association, or its shareholders. So, an OPC is effectively a company that has only one shareholder as its member. Such companies are generally created when there is only one founder or promoter for the business. Entrepreneurs whose businesses lie in early stages prefer to create OPCs instead of sole proprietorship business because of the several advantages that OPCs offer.
FEATURES OF A ONE PERSON COMPANY
A One Person Company (OPC) is incorporated as a private limited company.
It must have only one member at any point in time and may have only one director.
The words "One Person Company" must be mentioned in brackets below the name of the company.
The member and nominee should be natural persons, Indian citizens and persons resident in India. The term "resident in India" means a person who has stayed in India for

a period of not less than 182 days during the immediately preceding one calendar year.

One person cannot incorporate more than 1 OPC or become nominee in more than 1 OPC.
If Member of One Person Company becomes a member in another OPC by virtue of his being a nominee in that One Person Company then within 180 days he shall meet the eligibility criteria of being Member in only 1 OPC.
One Person Company to lose its status if paid-up capital exceeds Rs. 50 lakhs or average annual turnover is more than 2 crores in 3 immediately preceding

 consecutive years.

No minor shall become a member or nominee of the OPC or hold share with beneficial interest.
Such a Company cannot be incorporated or converted into a company under section 8 of the Act.
Such a Company cannot carry out Non-Banking Financial Investment activities including investment in securities of anybody corporates.
An existing private company other than a company registered under section 8 of the Act which has paid-up share capital of Rs. 50 Lakhs or less or average annual turnover during the relevant period

 is Rs. 2 Crores or less may convert itself into OPC by passing a special resolution in the general meeting.
The process of company registration in India is revamped by MCA, effective from 15th February 2020. Now, registration of the company can be completed within 10-15 business days. Legavel employs experts like Company Secretaries and Chartered Accountants, who ensure highest level of standards of documentation, customer satisfaction and timely delivery of service. Entire process is managed online, with regular communication and assistance available throughout. We have clients in all major cities of India including Mumbai, Delhi, Bangalore, Pune, Ahmedabad, Hyderabad and every other city in India. We promise a hassle-free experience.
Call us today for free consultation.
Our experts are happy to solve all your startup queries.