Trademark Registration
₹
1499
*Professional Fee
*Exclusive of GST
Trademark Status Tracking
Trademark Registration is Simple with Legavel
Our experts will solve all your queries and ask you for required information and documents
We prepare and file the Trademark application with the Trademark Registry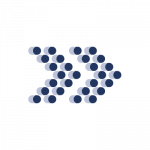 Our experts will solve all your queries and ask you for required information and documents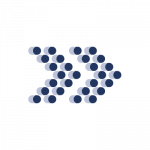 We prepare and file the Trademark application with the Trademark Registry
A trade mark is a word, phrase or symbol used by entrepreneurs in the course of business which identifies and distinguishes the source of the goods or services of one enterprise from those of others. A Trade Mark distinguishes the goods of one manufacturer or trader from similar goods of others and therefore, it seeks to protect the interest of the consumer as well as the trader. A trade mark may consist of a device (Logo) depicting the picture of animals, human beings etc., words, letters, numerals, signatures or any combination. Since a trade mark indicates relationship in the course of trade, between trader and goods, it serves as a useful medium of advertisement for the goods and their quality. The object of trademark law is to permit an enterprise by registering its trademark to obtain an exclusive right to use, share, or assign a mark. Closely related to trademarks are service marks which distinguish the services of an enterprise from the services of other enterprise.
ADVANTAGES OF REGISTERING TRADEMARK
A trade mark can be your most valuable marketing tool. Sometimes called a brand, your trade mark is your identity – the way you show your customers who you are. The more successful your business, the more valuable your trade mark becomes. If you're in the process of marketing your products or services, you can benefit greatly from registering trademark in India for your brand or product. It also allows you to add the ® symbol next to your registered trademark. This adds a whole new layer of sophistication to your product.
The owner of a registered mark is granted the right to the exclusive use of his mark India-wide (country-wide) even if the mark is not used throughout all of India.
The biggest reason for registering a trade mark is the legal protection that comes with it. While using another person's trade mark (whether registered or otherwise) is generally against Indian and international intellectual property law, a registered trade mark can help you make a much stronger case against the infringement.
A registered trade mark is an unspoken way of implying that you, as a brand or artist believe in your product. The ® symbol always comes with an added implication of credibility, accountability and reliability.
Along with credibility, it also helps you as a brand, stand out from your competitors. It allows for the further enhancement of your product or service's uniqueness.
PROCESS OF TRADEMARK REGISTRATION
Investing your time and money to build a particular brand and seeing the same brand name being used by another, robbing you of your hard-earned brand reputation is not an agreeable state of affairs. Many a time, trademark (TM) owners end up in protracted litigation because when the time was right, they did not do trademark registration in India of their brand name. Trademark registration process of the brand name is not a difficult task. A few simple steps, as explained below and you would have the much-needed legal protection of your brand name registration in India.
Many entrepreneurs do not comprehend the importance of a TM search. Having a unique brand name in mind is not good enough reason to avoid a TM search. TM search helps you to know if there are similar trademarks available and it gives you a fair picture of where your trademark stands, sometimes, it also gives you a forewarning of the possibility of trademark litigation. Why waste your money in time-consuming trademark litigation later when you can choose to avoid it in the first place?
Along with credibility, it also helps you as a brand, stand out from your competitors. It allows for the further enhancement of your product or service's uniqueness.After you are sure that your chosen brand name or logo is not listed in the Trademark Registry India, you can opt for registering the same. The first step is to file a trademark application at the Trademark Registry India. Nowadays, filing is mostly done online. Once the application is filed, an official receipt is immediately issued for future reference.
After a trademark application is filed, it is examined by the examiner for any discrepancies. The examination might take around 12-18 months. The examiner might accept the trademark absolutely, conditionally or object.
If accepted unconditionally, the trademark gets published in the Trademark Journal. If not accepted unconditionally, the conditions to be fulfilled or the objections would be mentioned in the examination report and a month's time would be given to fulfill the conditions or response to the objections.
Once such response is accepted, the trademark is published in the Trademark Journal. If the response is not accepted, one can request a hearing. If in the hearing, the examiner feels that the trademark should be allowed registration, it proceeds for publication in the Trademark Journal.
The step of publication is incorporated in the trademark registration process so that anyone who objects to the registering of the trademark has the opportunity to oppose the same. If, after 3-4 months from publication there is no opposition, the trademark proceeds for registration. In case there is opposition; there is a fair hearing and decision are given by the Registrar.
Once the application proceeds for trademark registration, following publication in Trademark Journal, a registration certificate under the seal of the Trademark Office is issued.
DOCUMENTS REQUIRED FOR TRADEMARK REGISTRATION
Any person (applicant)- whether an Indian National or a Foreign National can very conveniently register a trademark in India. Since there is no necessity to form a legal entity or a business entity to get a trademark registered. Besides this, the documents needed to get a trademark registered in the name of a proprietorship are identical to that of an individual as under:
In India, the registration fee for trademarks ranges between Rs. 4,500 to Rs. 9,000. For start-ups, small enterprises, individuals and proprietorship, the lower trademark registration fee of Rs. 4,500 is applicable and for all other business entities, the trademark registration fee as set by the government is Rs. 9,000. Now, to fall under the category of a small enterprise, the individual applicant is required to have to provide the Udyog Aadhar registration certificate or Startup India recognition certificate.

Call us today for free consultation.
Our experts are happy to solve all your startup queries.